In addition to the collection of museum quality art on view throughout offices, conference rooms and hallways, the corporate work environment is further enhanced by a comprehensive art and design library, art materials shop, rapid prototyping lab, textiles workshop, sculpture and ceramics studios and several galleries. Such extraordinary resources are essential for a company whose commercial successes are inextricably linked to creative innovation. The creative staff also has the rare benefit of the Barbara Marshall Award, a sabbatical program that allows artists and writers to realize extraordinary personal projects.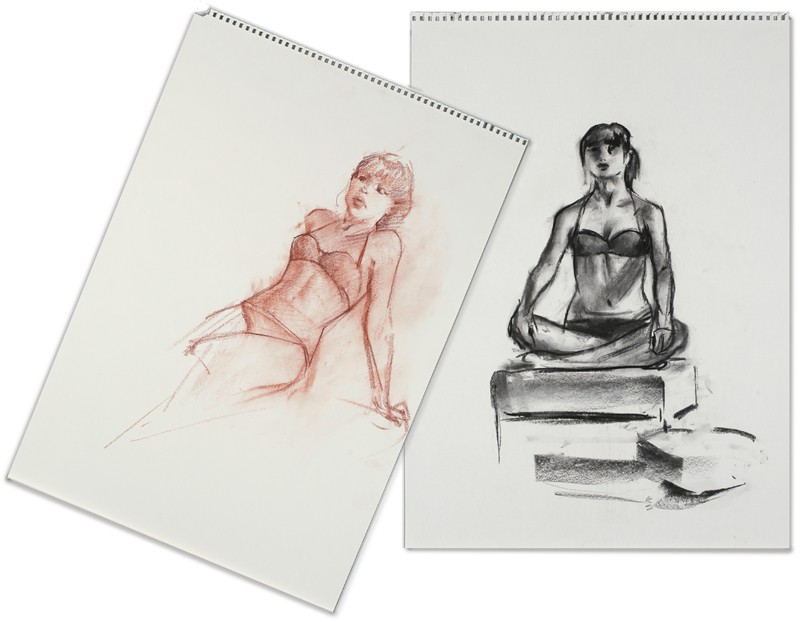 To inspire and challenge the artists, as well as the rest of the staff, a wide array of enrichment programs are provided by the company's Creative Resources Group, which includes the Hallmark Art Collection and its related programs. Educational and creative renewal opportunities are offered year round to encourage innovative thinking, teach state-of-the-art techniques, and help staff remain up-to-date on leading cultural and aesthetic trends. This includes regular course offerings, creative retreats and a lecture series on a range of topics.
The Hallmark Art Collection offers an ongoing Visiting Artists program that incorporates public lectures by prominent artists, historians, critics and curators along with hands-on workshops for creative staff. Such offerings date back more than a half a century ago when Norman Rockwell held drawing classes and studio critiques for Hallmark illustrators. Since then the company has also entertained visits from Saul Steinberg, Alexander Girard, Walt Disney and other leading artists and designers, not to mention the occasional president and prime minister.
That tradition continues today with artists such as Will Cotton and Jennifer Steinkamp, who have recently traveled to Kansas City to work directly with our staff. Cotton, known for his naturalistic landscapes and figural compositions, held life drawing sessions for illustrators. Steinkamp, who develops the computer programs for her digital projections, provided a software demonstration for a group of engineers.
Below is small selection of the numerous artists and designers who have participated in Hallmark's visiting speaker series in recent years.
Terry Allen
Gregory Amenoff
Alice Aycock
Saul Bass
Wendell Castle
William Christenberry
Seymour Chwast
Will Cotton
Petah Coyne
Richard Estes
Milton Glaser
Jane Hammond
Chip Kidd
Jack Lenor Larsen
Duane Michals
Abelardo Morell
Gary Panter
Tim Rollins and K.O.S.
Betye Saar
Joel Shapiro
Sandy Skoglund
Jennifer Steinkamp
James Surls
Wayne Thiebaud
Massimo Vignelli
William Wegman
William T. Wiley