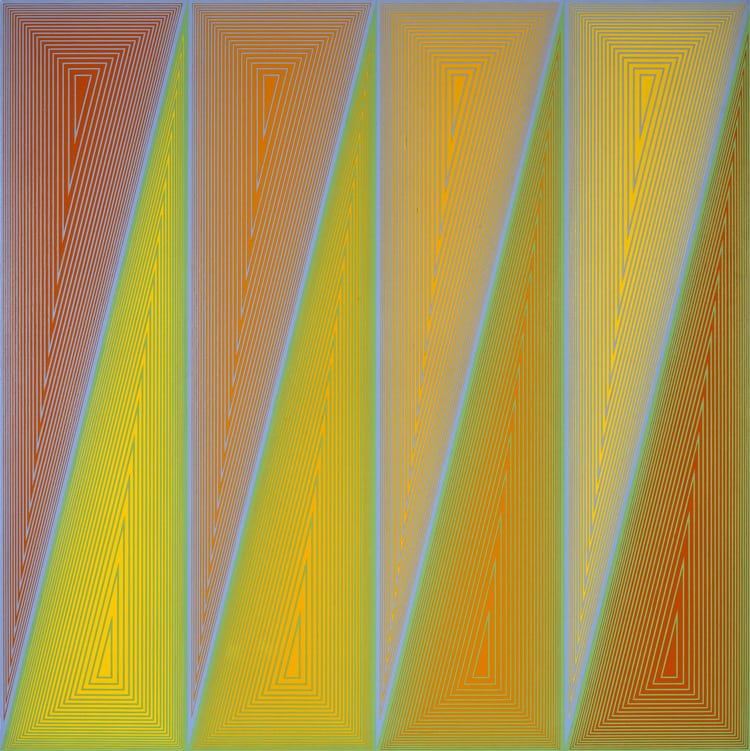 Richard Anuszkiewicz, Solidification, 1969-70
Art © Richard Anuszkiewicz/Licensed by VAGA, New York, NY
Awakened
Alarie Tennille
Her life felt soft,
not in a cushy, comforting way—
but shapeless, undirected—
a continuous loop
she rolled around in.
When she got snagged
on the sharp edges of today,
she didn't scream.
She just stepped out of
her animal body.
Let the teeth of change
shake her. Vibrated
until she couldn't be sure
which way was up or down.
Realized that was hers
to decide.