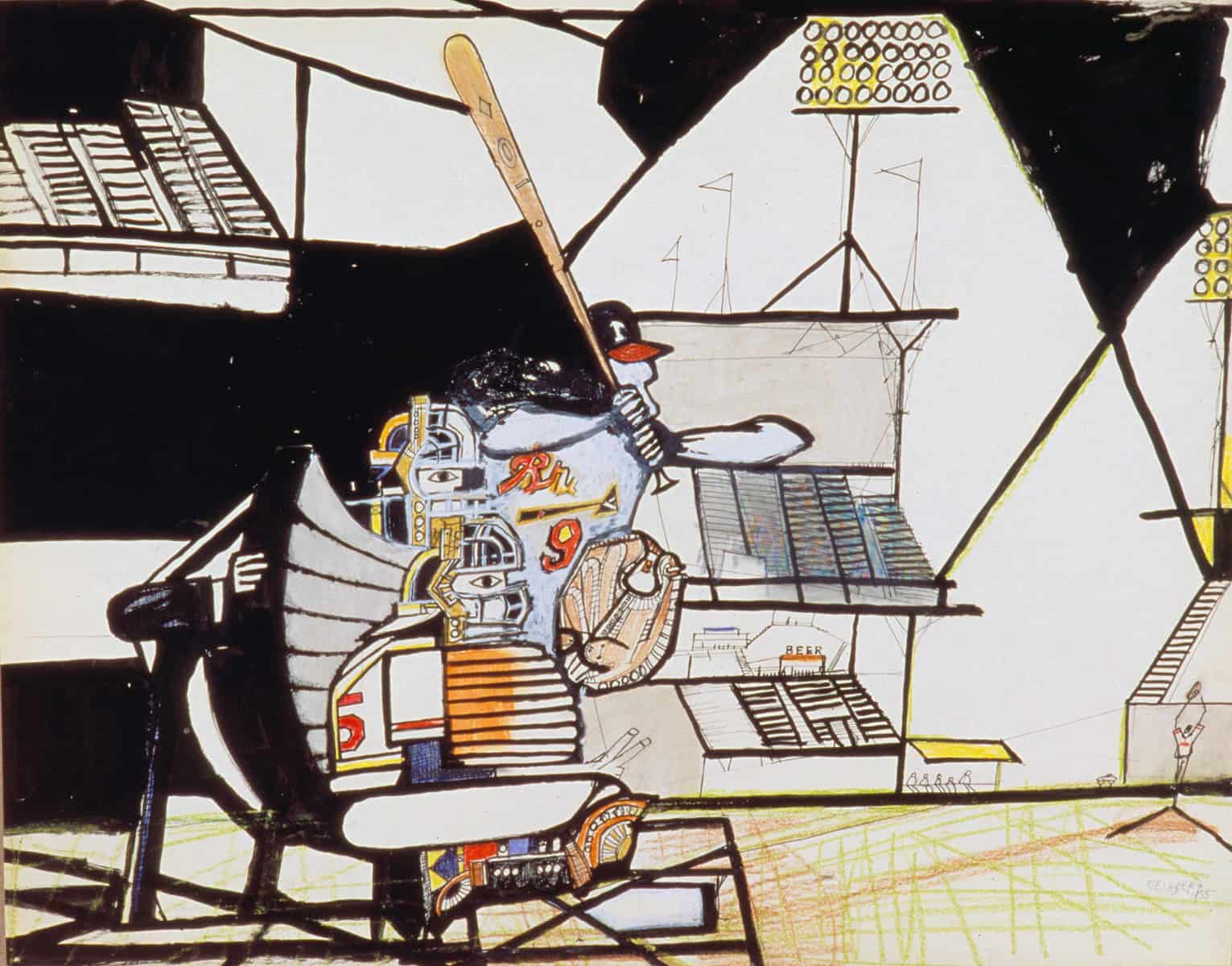 Saul Steinberg, Baseball Scene with Batter, Catcher, and Umpire, c. 1960s
Curveball
Andrea Brookhart
Catcher
lays down a sign
as pitcher peers in,
winds
and delivers
a spinning pearl
cutting through diamond air.
Waiting
Is it possible to wait four tenths of a second?
Waiting,
a stitch for every mile an hour
a hot unraveling for every mile
per scorching 102 degrees on the field hour
toward the batter's head, then breaking
toward that tightly packed triad of critical mass
Each a job,
Fooling
Beating
Judging
in four-tenths of a second
The ball trailing a fuse
Exploding off the bat
POW!
or
Defusing in the catcher's mitt
Puff!
Keep your eye on the ball.