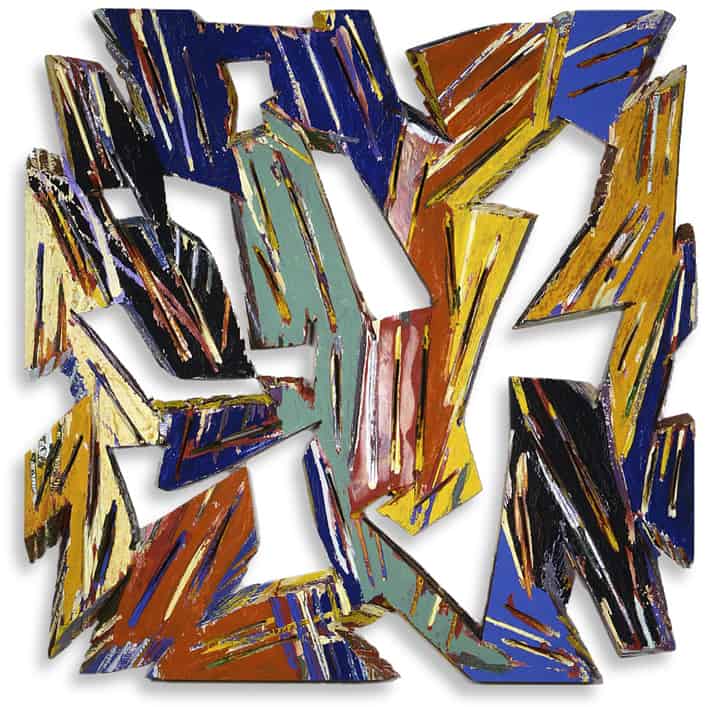 Charles Arnoldi, Head Spin, 1988
Artwork courtesy of the Artist
La Brea
Ellen Brenneman
Neither knowledge, skill, nor courage
can unmoor us from the past.
We disavow the old ways;
we divest ourselves of hierarchy,
we reinvent the world,
and the past bubbles up again
to pull us back.
The extinct volcano awakes,
the tsunami reclaims the land,
the violence in the human DNA
rises to the surface and drowns the fragile peace.
And so, where from here,
now that we know enlightenment doesn't stick,
but savagery does…
now that there are no new gods
to lift us out of ourselves?
You can keep praying to Art,
but it hasn't listened,
or hasn't the strength to rescue us.
Since the past is the most powerful thing
in the universe,
I will pray to the past
that it will loose its hold
and let us go.